description of the appearance of the form editor restrictions from the user's point of view
Editor form constraints as follows: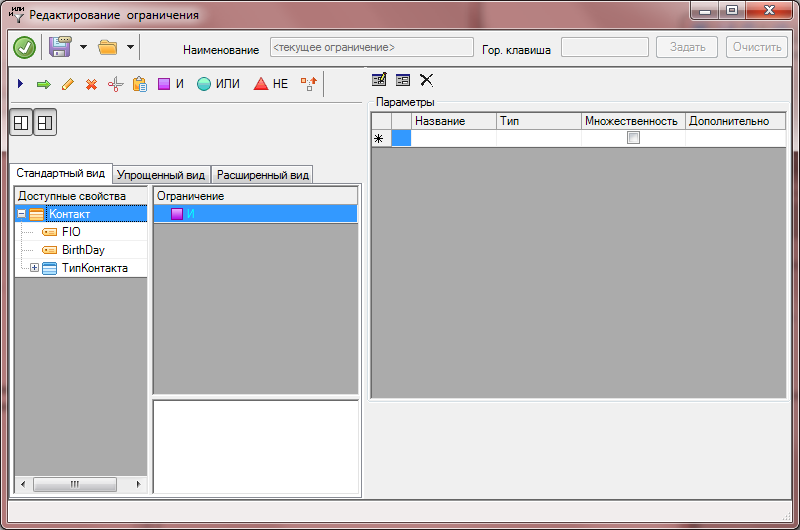 You can select the type of display forms editing restrictions, select one of the tabs:
Standard view
A simplified view,
Advanced view.
Depending on the selected view will be available a different set of buttons and functions.
General controls for all types:

Save and apply – limitation persists and the list displays only those records that meet a specified restriction.

Save to file (available only EXT. a) is the selected branch limit is saved in a file format ..

Load (available only EXT. copies) – file format . insert a branch condition in the free thread

Name is a field to enter the name of the created limitations. To save limitation, you need to enter the name of the constraint and click the Save button.

The mountains. key – a field which displays a combination of keys, using which you can install on the list this limitation.

Ask button, after clicking on which a window appears to configure the keybindings. Need press a single key or a combination, they will be displayed in this window. If all right click OK. Otherwise, Cancel.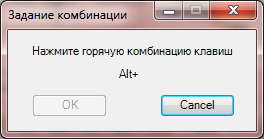 Clear button, after pressing which a combination of hot keys removed.
Working with design options

To change the shape design parameters – a window will appear to adjust the design of the form editor.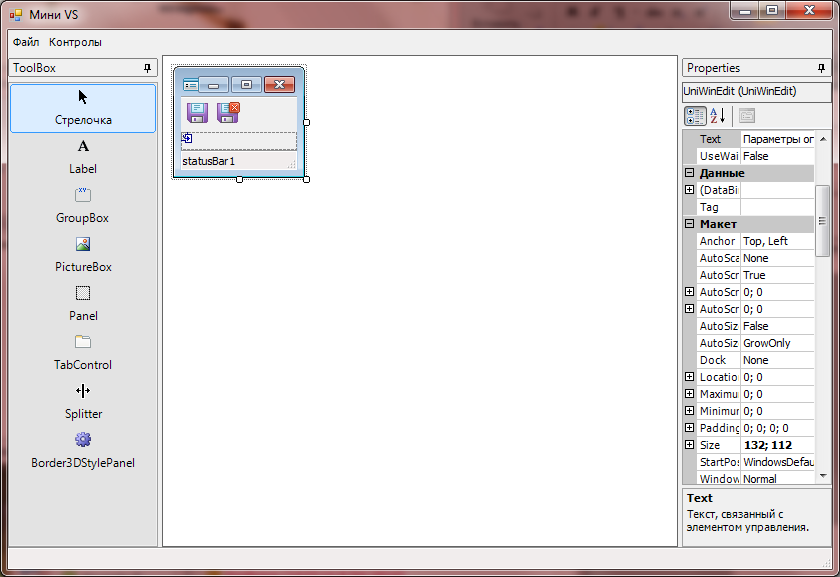 To open the form settings – open the form to edit the values of the parameters form will have a customized design.

Reset form design parameters – shape design parameters will change to the standard.