the Basic elements of the feedback forms.
Feedback form
A feedback form is the best way of communication between the webmaster and the user. It significantly saves time. The person who wants to ask a question, no need to waste time in launching the mail client or making a call to customer service to send a letter. All you need to do is go to the feedback form at the link in the footer of the IP «to Write to tech support», enter in the provided fields the user name, email address, comment, attach file and click submit button.
In the adaptive version, the link support is available at the bottom of authorisation/registration:
Form as follows (see item Lightbox):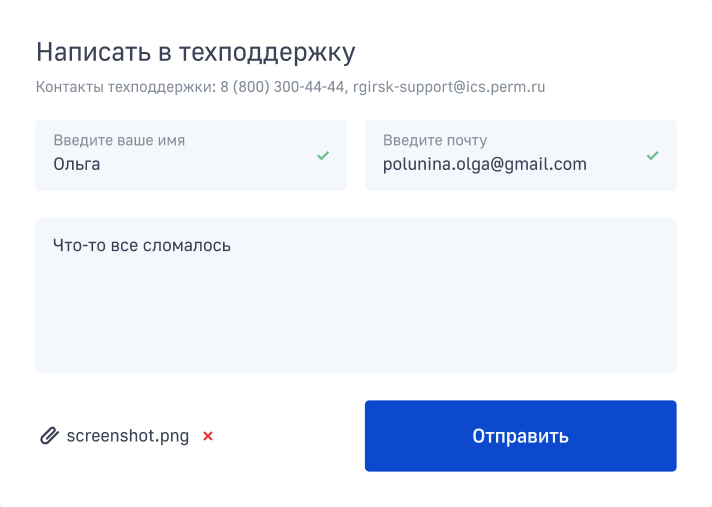 All fields except for attaching a file are mandatory. Form submission is impossible without filling in all the fields, the submit button is inactive.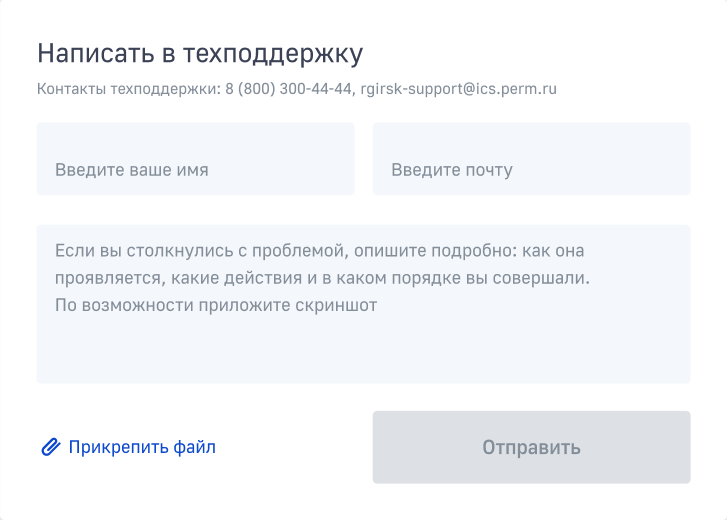 If an error occurs, a feedback form needs to be interactive. It is necessary to clarify the nature of the error and highlight the field in which it occurred: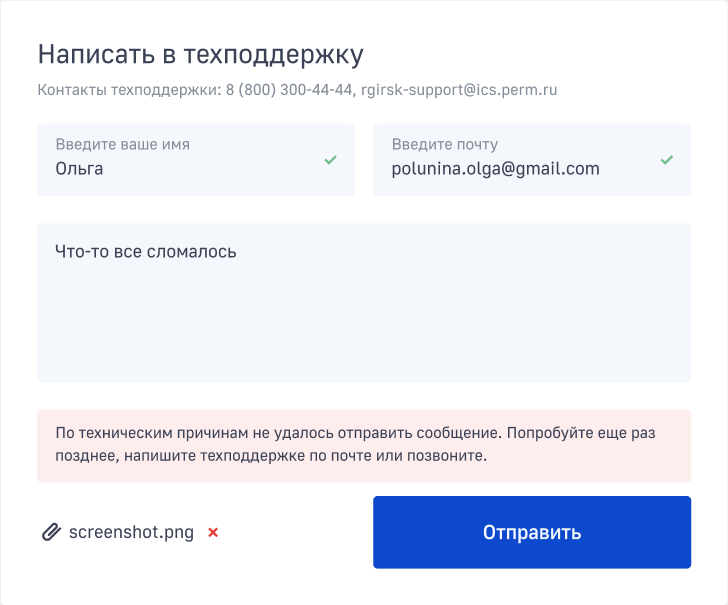 Opportunities
If an error occurs, the IP will automatically appear in the feedback form with the fields filled in username and Information system in the Comment copied all of the error information, which is necessary for the developer and attached a screenshot. The user can fill in field Email and add the Review for more information.

The ability to call directly from the form on the support phone number (in the basement) are a good feature for the mobile versions.