For the correct operation of the generated application is required to run the service ASP.NET Service State (Service state ASP.NET). If you run the generated web application displays the error message associated with this service, you must:
1.Go to control panel, switch if necessary, to display small icons, then select Администрирование, then – Службы. A window will open: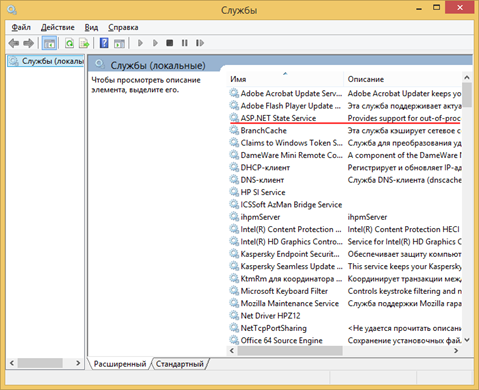 2.In the list double-click on ASP.NET State Service (or Служба States ASP.NET).
3.If the Тип запуска is set to Вручную, you need to change it to Автоматически and click Запустить.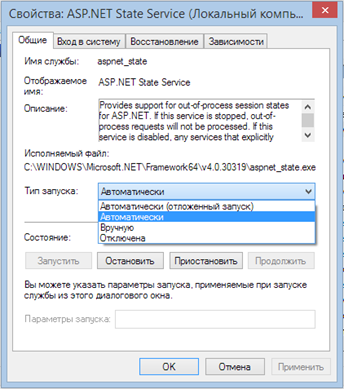 4.Click Применить, ОК.
5.Close all Windows related to the control Panel.
Go